WHAT IS "OFFCELL" ?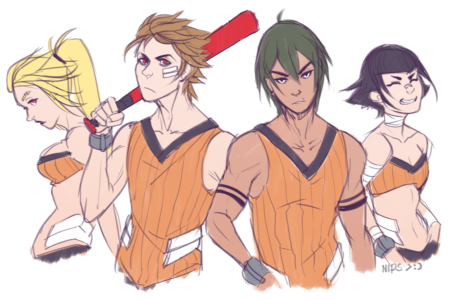 [ First ever picture drawn of the cast in 2014 ]
OFFcell is a passion project that came to be through the spontaneous creation of random characters while watching the news that people took an interest in. I decided to drop the project I was working on to pursue this and they later became the inmates I love so much: Saskia, Pim, Jago and Anya, in the story of OFFcell.
EVOLUTION
Since it's creation, OFFcell, the characters and story have come a long way. The inmates have grown into their own personas and their stories are now being told in the form of a comic. It's been a ride and honor to see their own little community grow and how much love they've been given ♥
WHAT NOW?
While juggling freelance, I've attempted to pump out as much OFFcell as possible. However, thanks to your very generous support on Patreon, I've been able to shift my focus more and more to bring this story to life fulltime! ♥
A big thank you to those of you who've not only supported there but shared the story and characters as well as left nice messages; it's because of you that this story can continue! ♥